The Education Pro theme is a child theme for the Genesis Framework created by keeping the education industry in mind. The Education Pro theme is ideal for schools, universities and online learning websites. But it can also be used by bloggers.
So let's explore all the key features of the education pro theme.
Education pro theme is a great theme that can convey your information in a very short space.
The theme has two separate navigation bars. The top menu is for social media. The second navigation menu is the main menu that can be used to link to your pages like about, blogs, contact etc.
Widget Areas
The theme has 13 widget areas:
Header Right
Primary Sidebar
Secondary Sidebar
Home – Featured
Home – Top
Home – Middle
Home – Bottom
Footer 1
Footer 2
Footer 3
Footer 4
Footer 5
After Entry
Featured Post Slider
A widget area is given under the main navigation menu that can be used to display the latest posts or pages as a responsive slider. This can be achieved by using a Genesis Responsive Slider plugin.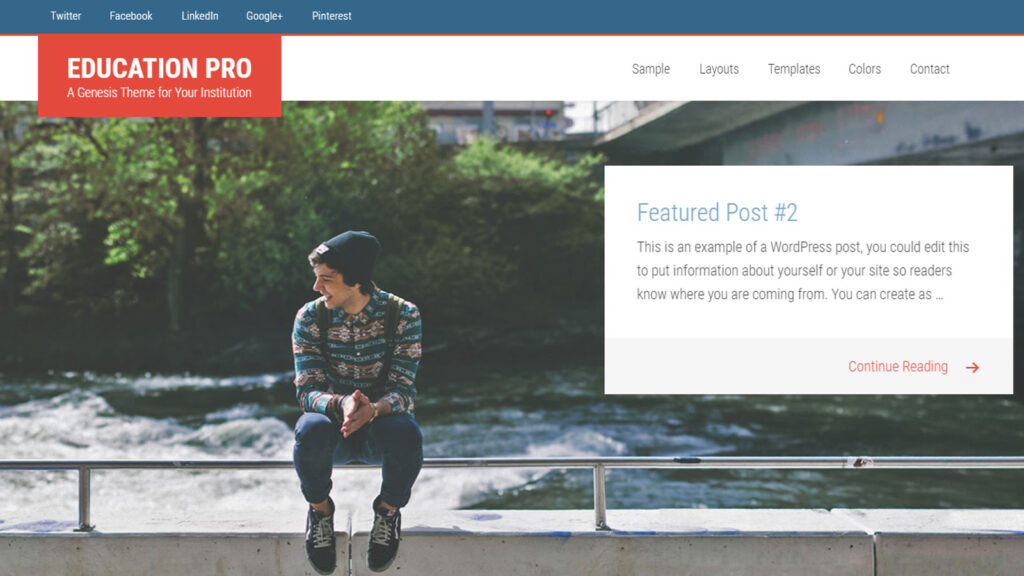 Welcome Section
Under the slider widget, the most important message can be displayed to help your audience understand the purpose, mission, vision and goal of your institute, school or blog.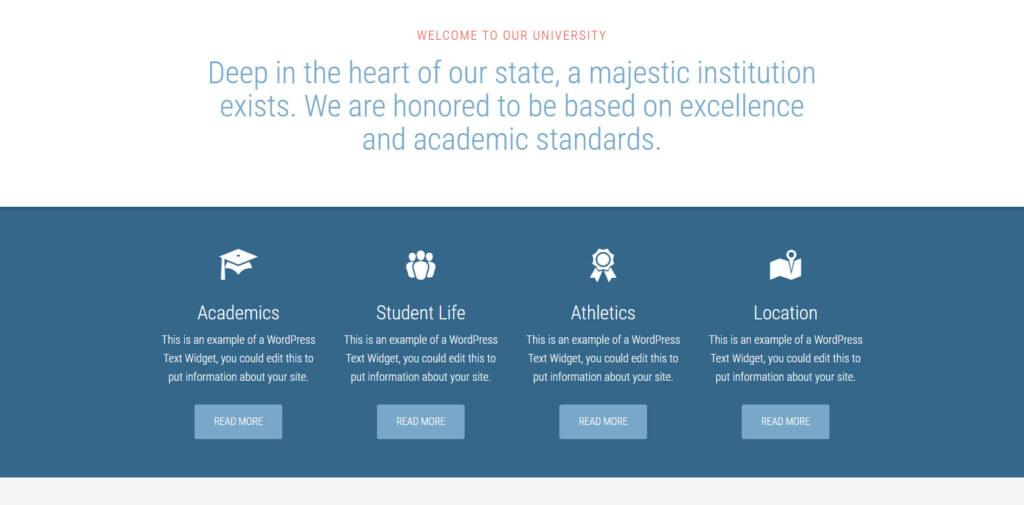 Under the welcome box, you can include the most important areas of your website and the links to them.
Blog Section
The Education Pro WordPress theme has an optional blog section on the homepage. The blog section can be customized with the featured image, entry meta, excerpt snipper, link to the full post (single post) and a lot more.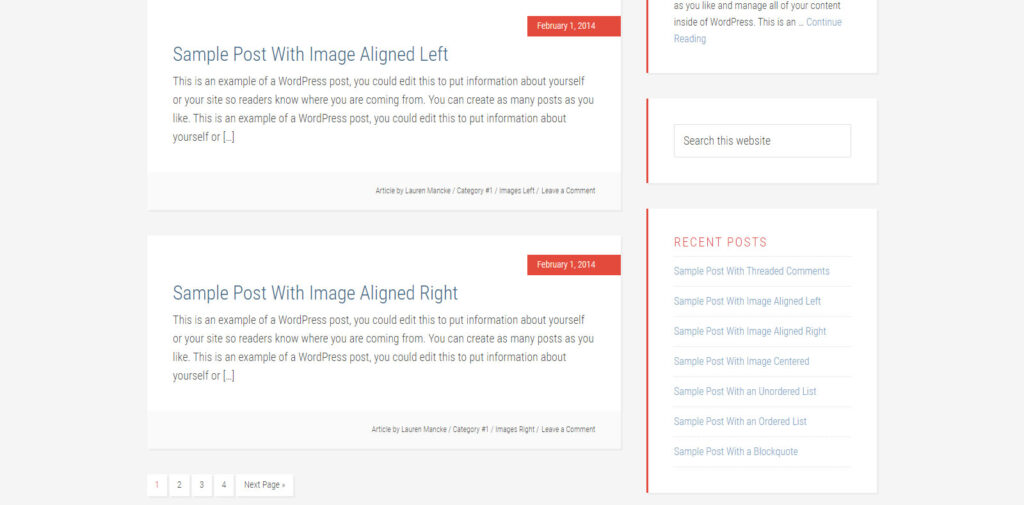 Call-to-action Section
Motivate your audience to take real steps to generate leads and become your customer and client with an optional "call-to-action section" on the homepage.

More Customization Options
Colour Styles: The Color option helps you choose colours for your layout to give a nice look and feel.
Custom Header: The custom header option allows you to customize the theme header and place it with your own beautiful images.
Custom Background: With the custom background option you can change the colour or the image of the background in the theme.
Featured Images: This feature allows you to add featured images to your blog post.
Theme Option: The theme option allows you to customize your WordPress without diving deep into the coding. You can apply the theme setting without updating the theme file.
Landing Page: A highly engaging landing page to grab leads for your business.
After Purchase
Once you purchase the StudioPress Genesis Framework, you get access to the community section. Where you find text tutorials, PDF guides, and code snippets.
What other resources do you get?
eBook
"The Beginner's Guide To The Genesis Framework" – BUY NOW
Text Tutorial
Text tutorial covers the topic of Genesis Framework Documentation, column classes, Google fonts, website navigation menu and images etc.
More than 50 tutorials are available that are written by StudioPress community members.
Questionnaire section, where you will find the most popular questions and answers related to StudioPress.
Developer Resources
You will get access to the following resources:
Code snippets of Admin Management
Author Box
Breadcrumbs
Comments
Entry Content
Entry Footer
Entry Header
Footer
Head Section
Header
HTML5
Images
Navigation Menu
Post Excerpt
Post Formats
sidebars
Mobile Responsive Design Testing Tool that will allow you to test the responsiveness of the web pages of your website.
You can test your layout on different screen sizes:
240×320 (small phone)
320×480 (iPhone)
480×640 (small tablet)
768×1024 (iPad – Portrait)
1024×768 (iPad – Landscape)
WordPress plugins that will allow you to integrate WooCommerce, Social Icons etc.
Graphics and Icon set that include social media icons, banners, patterns, buttons and custom icons.
After taking everything in mind, it is very much clear that you will get all the support that you need to develop your theme and website. But you cannot expect StudioPress to develop your website by writing codes for your website. You will have to complete your website and theme on your own by taking the help of StudioPress.
If you are not a developer or designer and you know nothing about coding, then you don't have to worry. You can buy Genesis Framework child themes.
Final thought
An education pro theme gives you a simple yet classic look and feels to your educational website and if you ask me I would recommend this theme to any person who is planning to start an educational website for his/her school, institute, college, university or online learning.
This site uses one of the themes from StudioPress. Links above contain affiliate links. Whenever you use the links to purchase from Sharestrap, you support us to run this website smoothly to provide you with the best resources to help you choose the best for you and your brand.